The Social Network For Sports
Locate your friends on PLAYINGA easily and network with like minded players to play more and converse sport. Meet your match and make new friends.
Find your favourite team so you could choose to join the team or just follow it and never miss an update from them.
Collaborate, Communicate and Celebrate!
Find Games Near You
Create And Join Sports Activities Near You
Discover playing opportunities near you and create activities yourself. Champions don't sweat, they sparkle.
Your Schedule
Your Sports Schedule
Schedule to play and your sport calendar spontaneously starts ticking to remind you of an upcoming match along with the venue and schedule.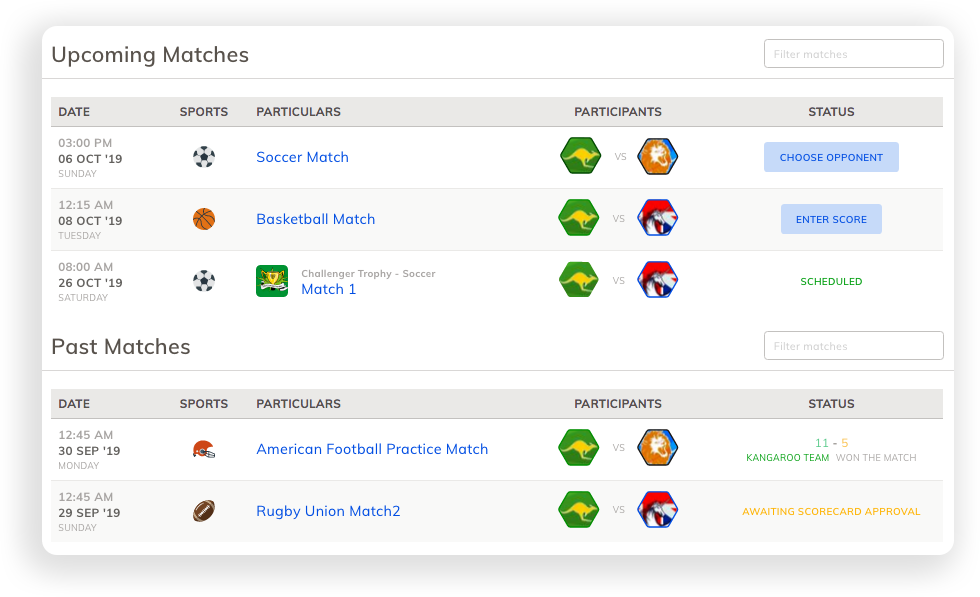 Your Statistics
Track Everything And Analyze Anything
Exhibit Your Caliber
Showcase your abilities and let the world know the player you are, through your very own Player page that talks of your milestones and achievements.
Form Analyzer Report
With PLAYINGA, you get to see your aggregate performance over time across multiple sports that reflects your current form.
In-Depth Player Stats
Exceptional performance tracking ability with in-depth game specific statistics is just what you need to advance your sporting journey.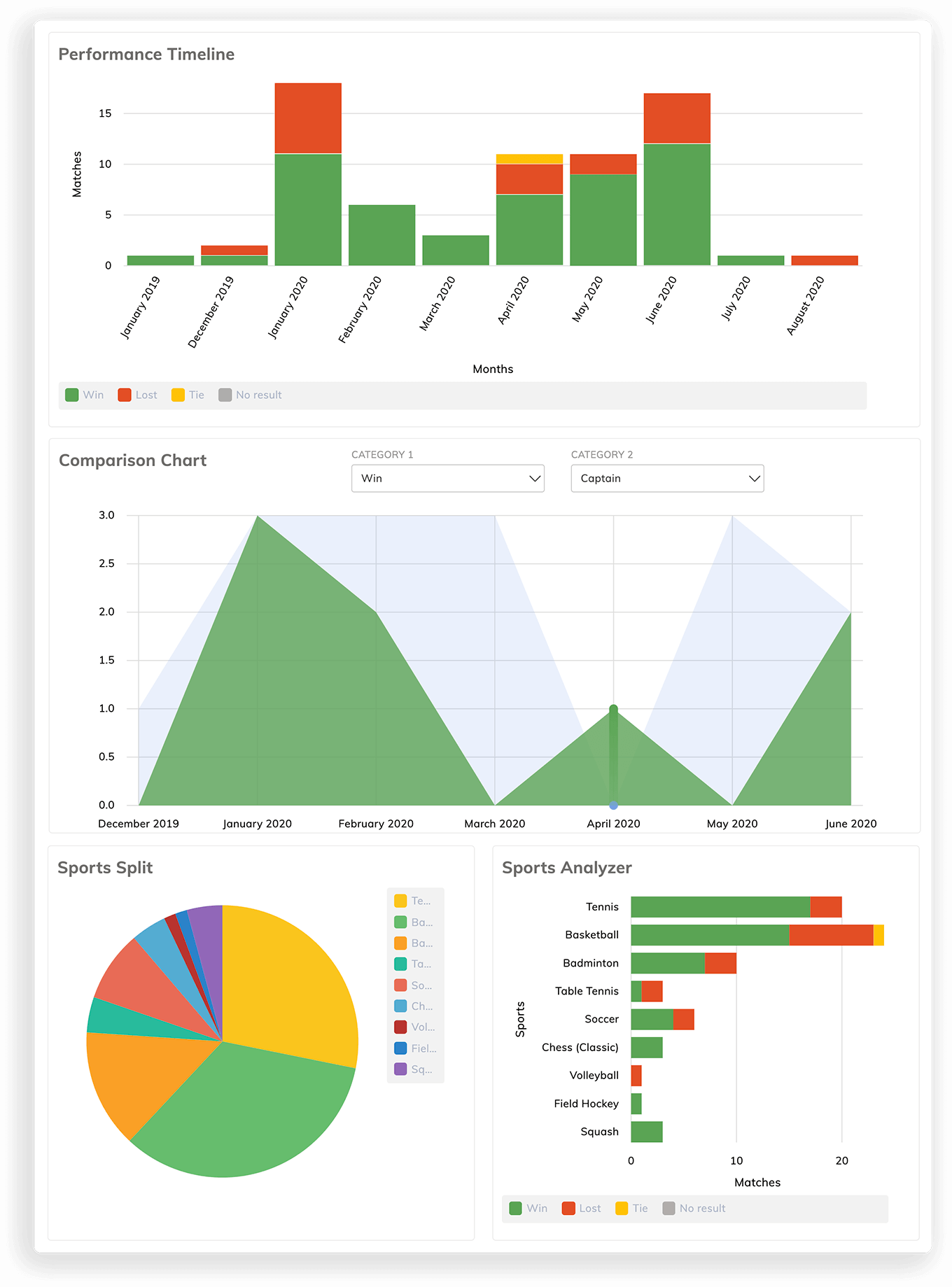 Gallery
When You Can Organize Your Sports Events, Why Not It's Memories?
Create albums and store photographic memories
Let PLAYINGA auto-organize your photo albums by games and matches you play.
Tag players and friends to share these memories.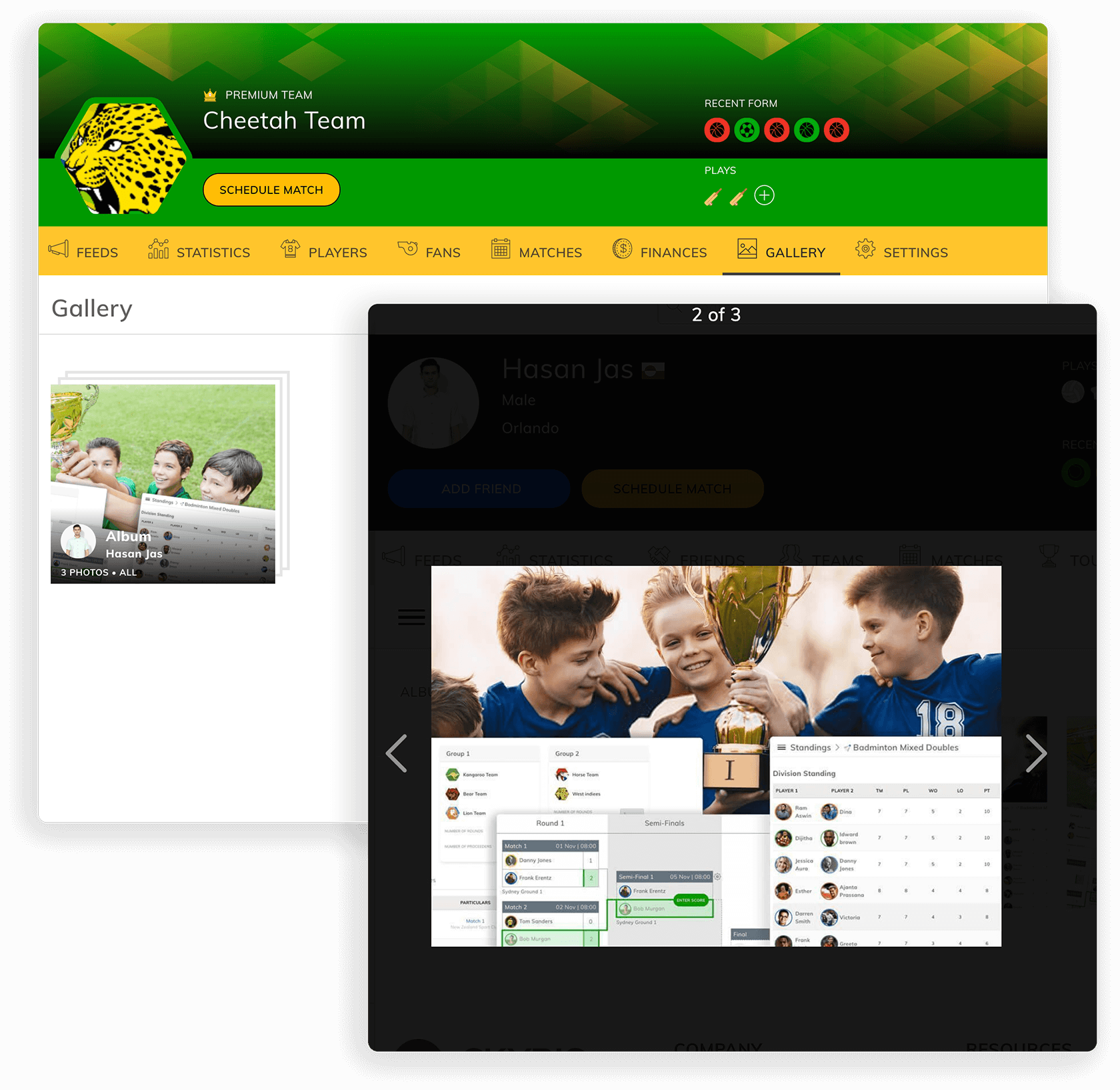 Other Features
Features of PLAYINGA Player Management Software
ACTIVITY FEED
Give your dedicated space for internal communication with you friends and get updates from teams and tournaments you are part of
MATCH UPDATES
Email notifications get shared on every update for a match including match schedule, updates and match results
MULTI SPORT SUPPORT
Players can have multiple sports associated to their profile. Performance are tracked at evert sport level.
NEXT MATCH WIDGET
Dont waste time on searching for upcoming matches. PLAYINGA highlights the upcoming matches of you.
STATISTICS
Sports specific statistics gets aggregated with every match and every tournament you play
ALERTS & NOTIFICATIONS
Notifications for all the important stuff – from game schedule changes to payments to messagesand more.
PAYMENT TRACKING
Keep a tab on all payments and review your orders.